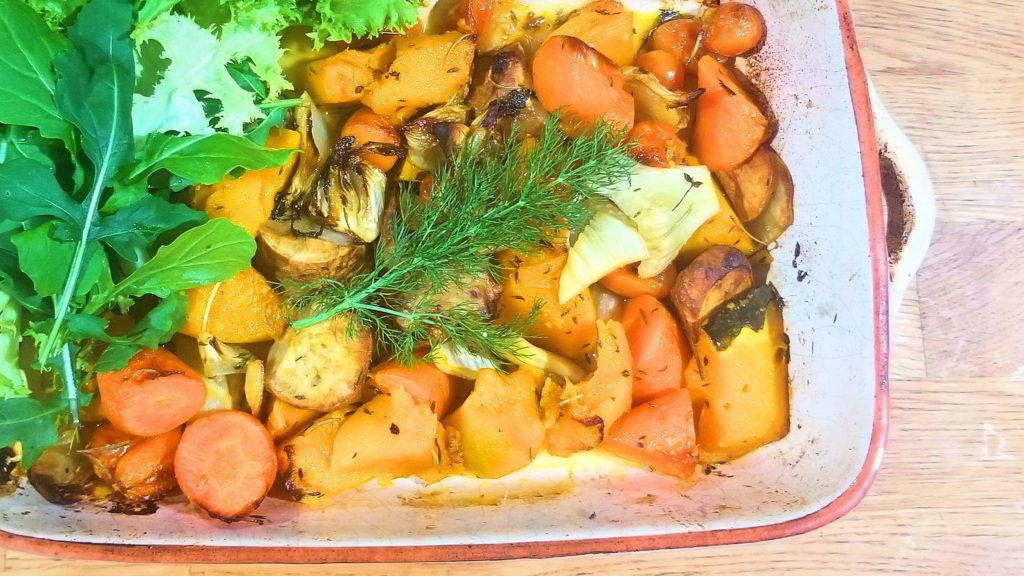 With Salt Koji, a natural seasoning used in Japanese cooking, you can make amazingly delicious roasted vegetables with easy steps!
Ingredients
Your favorite vegetables (sweet potato, pumpkin, red onion, carrot, beetroots, squash, capcicum, broccoli, egg plants, mushroom, zucchini etc)
Your favorite herbs if your like
Olive oil

Salt Koji Mixture
4 tbsp Salt Koji (Shio Koji)
2 tsp lemon juice
2 tbsp water
1 clove garlic grated
Method
STEP 1
Preheat oven to 250℃
STEP 2
In a large bowl, combine the vegetables and herbs
STEP 3
Add olive oil. Toss with vegetables until they are coated. Spread evenly on a large roasting pan.
STEP 4
Roast for 15-30 min in the preheated oven, or until vegetables are cooked through and browned.
STEP 5
While veggies are roasted, make Salt Koji mixture.
All you need to do is mix all ingredients well.

Step 6
When veggies are well roasted, marinate with the Slat Koji sauce. Leave it for 30 min.


You can find more delicious Koji recipes at;
https://www.youtube.com/channel/UCXMCGyihyWqIapfDIpFQpJg/playlists