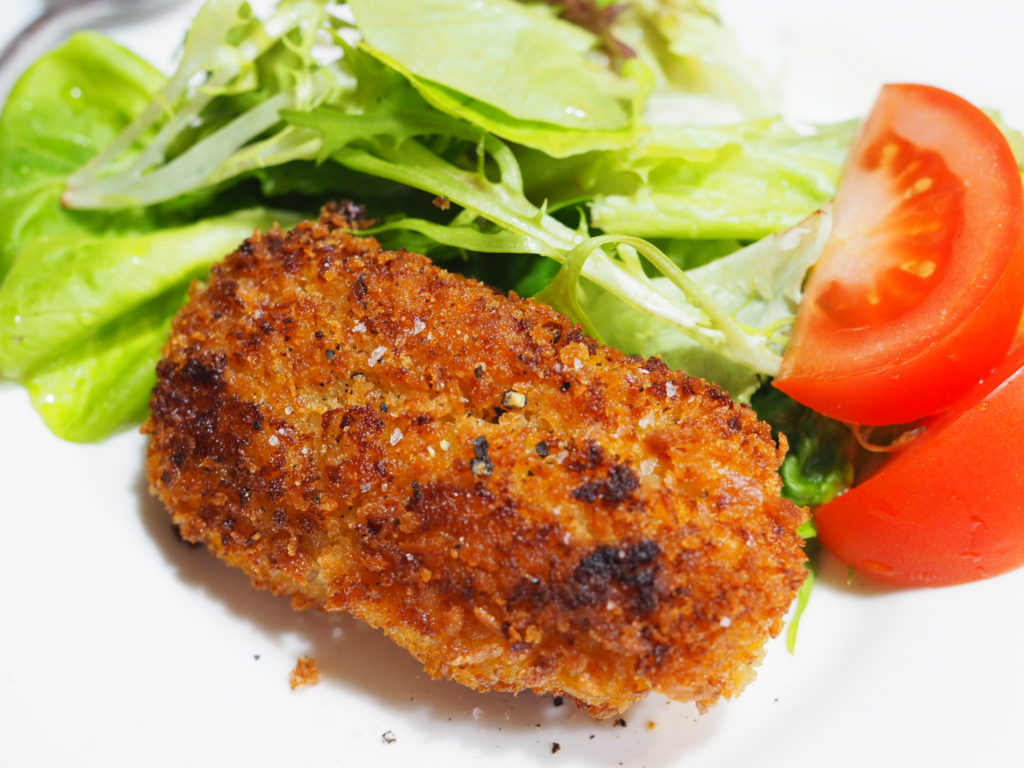 Total 45 min
Prep 10 min
Cook 35 min
Level Easy
Croquette is one of the most poplar food in Japan. From kids to elder people love it!
It is quit easy to cook, and it tastes really good. It's normally made of potato, but today I will show you haw to make them with pumpkin using Kasaneni method.
If you don't know about Kasaneni, check my article below
What is Kasaneni which makes all your food tastes better!??
Ingredients
– Half pumpkin
– 1 onion
(You can add beef/ chicken/ pork mince if you like)
– Salt/ Pepper
– 1 egg
– Flour
– Panko
Method
Cut pumpkin and onion into long thin strips
Make Kasaneni layers in the pod in order of
sprinkle of salt→ pumpkin→ onion→ sprinkle of salt


(If you are not sure how to make kasaneni layers, check

here )
If you are meat lover, you can add beef/ pork/ chicken mince on the top, then sprinkle salt
Steam it for about 20 min until onion becomes soft and sweet
Make flat and oval-shaped patties with 3

Coat each piece with flour, dip in beaten egg and coat with Panko

Deep-fry in about 180℃ until brown
If you have any queries, please feel free to ask 🙂
Enjoy!