Have you heard of Kasaneni?? It's Japanese cooking method which makes your food tastes better.
Good news is it's very simple and super easy method.

This blog will show you what "Kasaneni" is, and how good it is.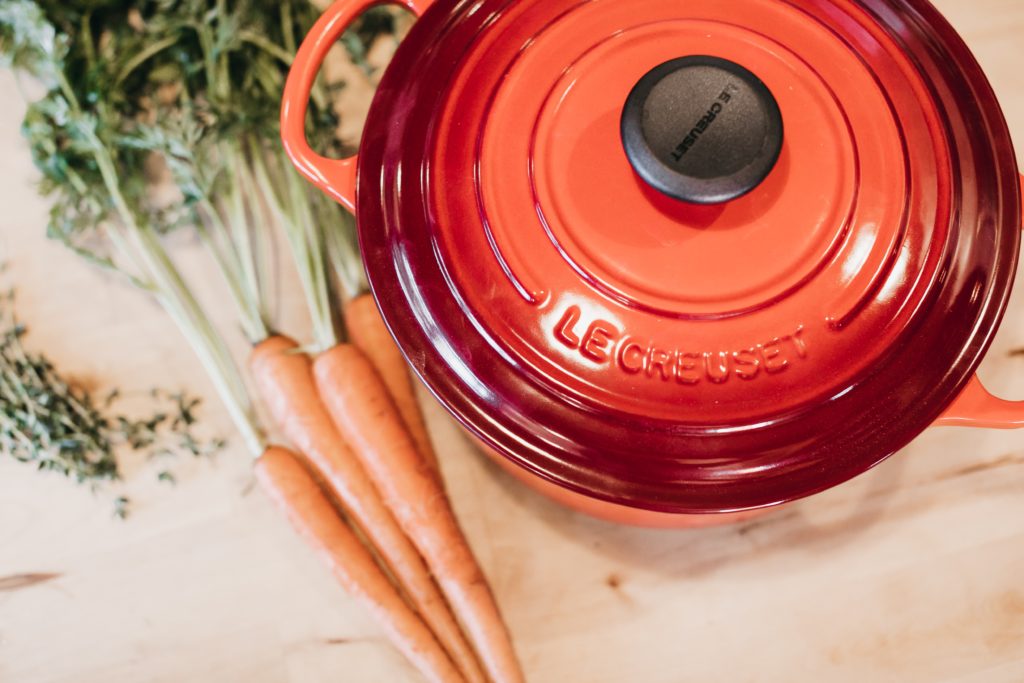 What is Kasaneni which makes all your food tastes better!??
Basic principle of Kasaneni is steaming.
Minimal amount of water added to prime extraction of the sweetness and deliciousness of veggies.
Kasaneni is using Yin 陰 (-) and Yang 陽 (+) as basic concept which is based on Macrobiotic diet.
Macrobiotic diet is a diet of organic wholefoods which is based on Buddhist principles of the balance of Yin and Yang. It is thought that everything in nature including us is considered to have Yin or Yang energy.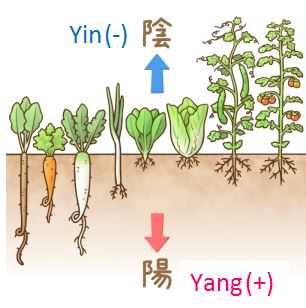 10 attractions of Kasaneni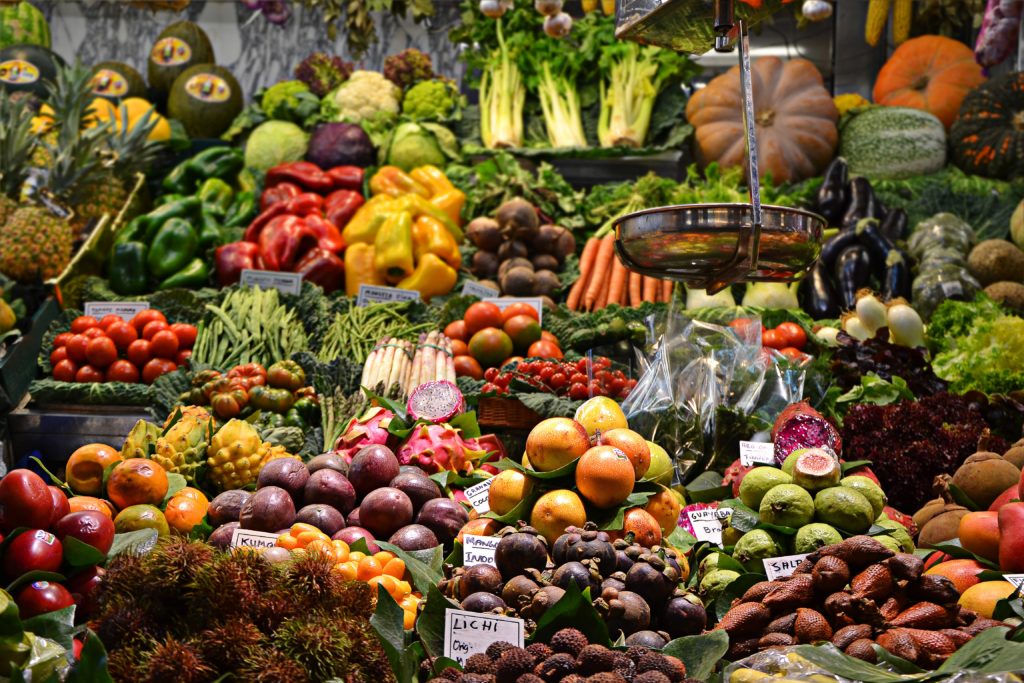 1. You can eat lots of veggies in a good balance
To make a balance, use variety of veggies such as root veggies, bulb veggies, stem veggies etc.
2. You can take good minerals and vitamins
With Kasaneni method, you should use most part of veggies, such as skins etc
3. Almost no nutrients lost
Kasaneni is the cooking method which whole veggies are used. This is why you can take whole nutrition of veggies.
Normally between skin and body of veggies is full of deliciousness. with Kasaneni method you can take them all!
Also with steaming the nutrients loss is minimal compared other cooking method such as deep fry etc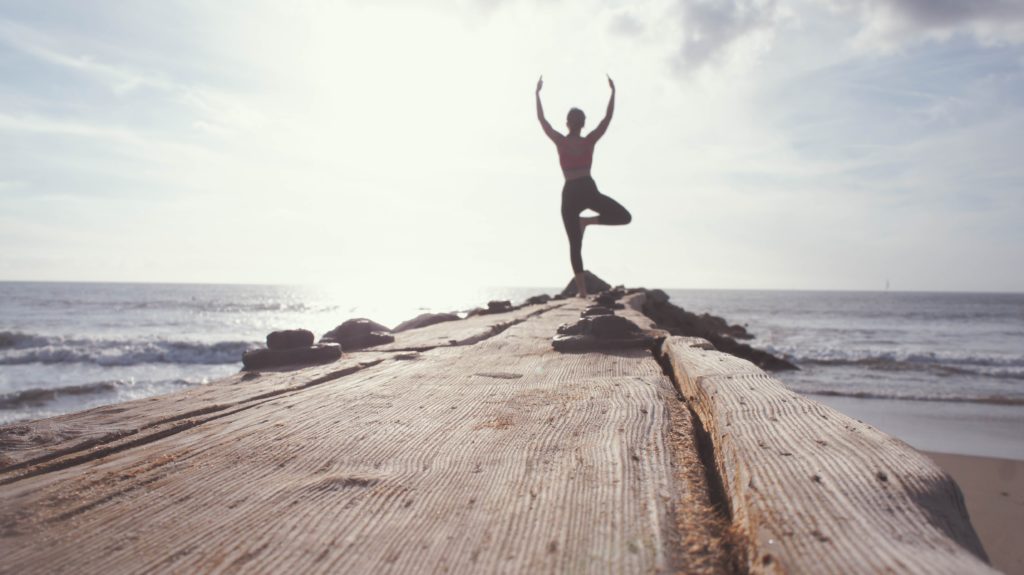 4. You don't need sugar
You don't need to add sugar normally as maximum sweetness of veggies is drawn with this method.
5. You can save amount of oil used
You will satisfy with the taste from variety of veggies with less oil.
6. You can use Kasaneni method to whom needs salt restriction, baby food, nursing care food
As with Kasaneni, you don't need to put extra salt, sugar, or artificial additives because it's already tasty enough from deliciousness of veggies!
The Kasaneni food is very healthy and easy to your body.
7. Everyone will love veggies
Because veggies cooked with Kasaneni method tastes so good, everyone will love veggies for sure!
8. Kasaneni is super easy
Because Kasaneni dish is so simple, you can cook Kasaneni dish even if you are busy!
9. Ecology
Kasaneni use whole vegetable. It means less food scraps!
10. It taste so good!
Simply, it tastes so good! You will love it!!
Simple rule for Kasaneni
There is an important rule for making layers.
Just layer all ingredients in the order below.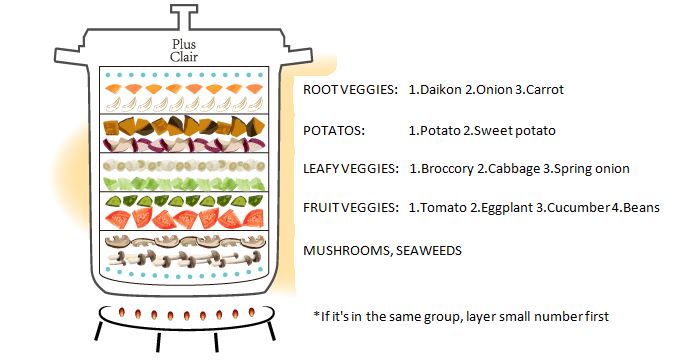 If you would like to add crops (rice etc) and seafood,
Crops comes over root vegges then seafood on the most top.
Ingredients which are "Yin(-)" go to the bottom and the ingredients which are "Yang(+)" go to the top.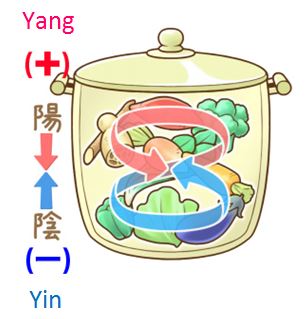 Two energy (Yin and Yang) with different direction make convection.
Yin energy try to go up and Yang energy go down.
As the result, Yin and Yang harmonize and turn into the state of moderate.
How to make Kasaneni dish?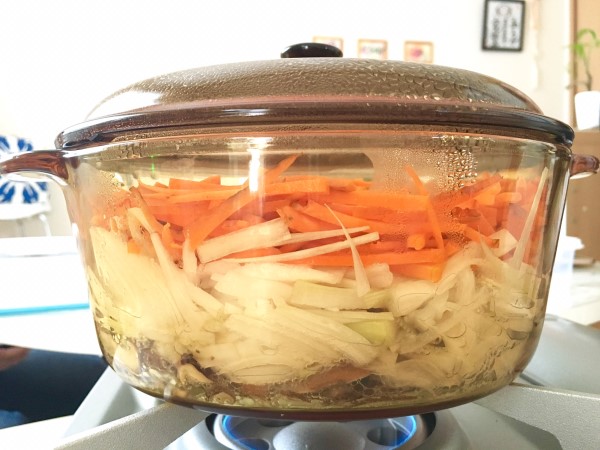 Simply, chop any ingredients you would like to add
Sprinkle minimal amount of salt on the bottom of the pod
(Better to use just enough size pod which all ingredients fit)
Make layers
Sprinkle minimal amount of salt on the top of ingredients
Add minimal amount of water
Put the lid on and steam with low heat.
Leave it for 20 min or so, when your veggies become soft and sweet it's done!
You can have them as it is, or you can make soup, croquet, pasta sauce, curry etc!!

Kasaneni is super easy cooking and amazingly tasty!
Try Kasaneni for next meal!