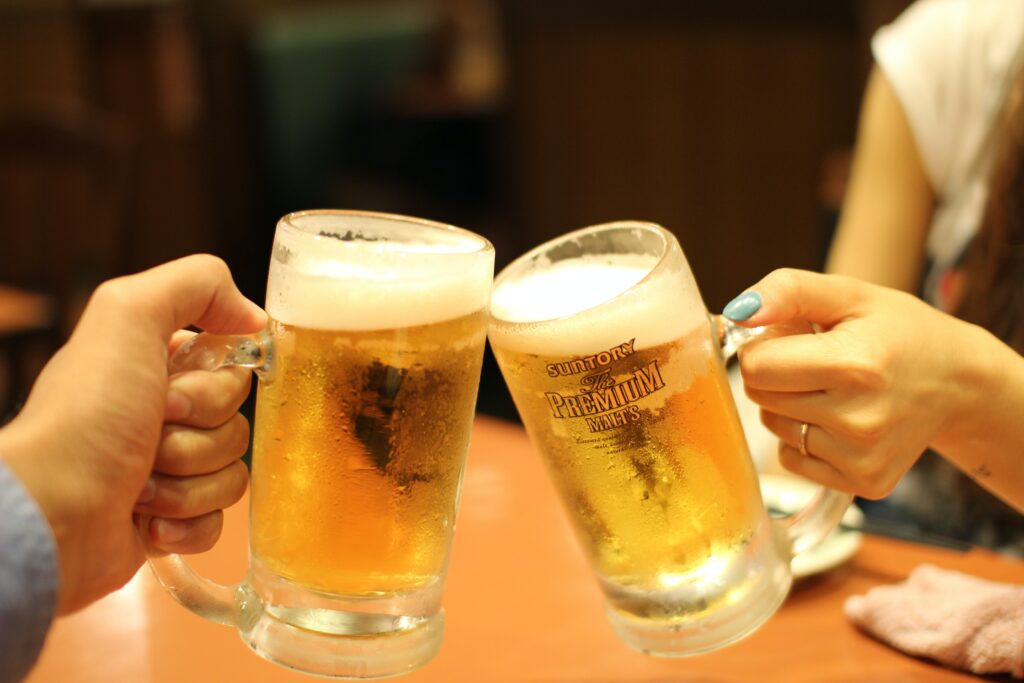 When you travel abroad, after long flight you may want to have a nice beer or two.
Here are simple phrases you should use to get beer in Japanese.

ビール 下さい!
びーる ください!
Bi-ru   kudasai!
Beer please
Basically we Japanese pronounce everything very clearly like Spanish does. Also Japanese don't have "L" or "R" sound. It sounds like between "L" and "R".

So
Beer goes
Bi-ru
"-" means you pronounce longer the sound just before "-".
So "Bi-ru" is like "Biiru".



Ok, let's move on to "Kudasai".
"Kudasai" means, "please give me".
You can use "Kudasai" for everything.

・Edamame please
= Edamame Kudasai

・Chicken Karaage please
= Karaage Kudasai

・Hot chips please
= Fried potato kudasai
etc

If you couldn't remember Kudasai (please!), you can simply say,
"Bi-ru"

then you can use your finger to show one, two or three! They will understand:)


Hope you'll get nice beer in Japan!